The phrase "when you think you've seen it all" once again defines the expression of a man buried in a coffin hand-crafted to look identical to that of a beer bottle.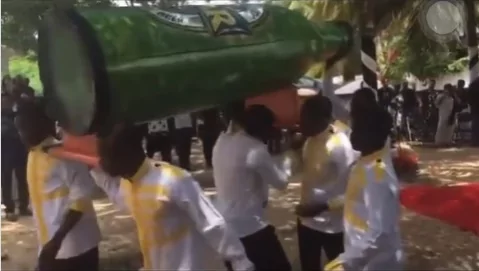 A video making rounds across social media captures the burial arrangement of a man whose alleged love for beer was restated in the choice of his coffin where he lays eternally.
The astonishing design of the casket is such a way that it captures the last details of a Star Lager beer drink.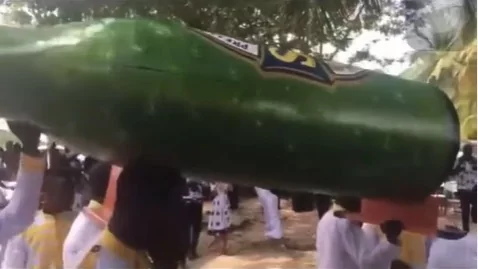 Watch the video below …