Controversial crossdresser, Bobrisky has expresssed the problem he has with Nigerisns misgendering him.
He took to his Instagram story to complain about how people have refused to see him as a woman or address him as such.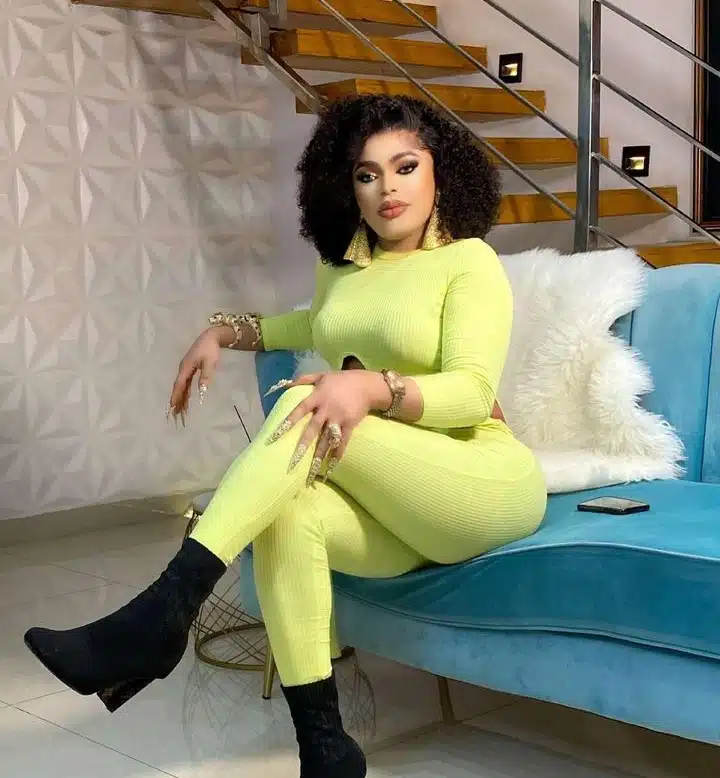 According to him, he did not understand what form of proof people needed to believe that he was a woman.
In his words;
<strong>"Only in Nigeria people argue your gender with you I say am a girl some are still doubting. Until i spread my kpekus on air before una believe mtwww"
In related news, a Nigerian lady, identified as Ebiere Yousuo, has opined that no woman can 'steal' another woman's boyfriend or husband.
In a post she shared on Facebook, Ebiere asserted that women don't snatch another woman's man, rather men go for the women who gives him peace.
She wrote, "No woman steals another woman's man. A man is like the holy spirit. He settles where there is peace".
However, the post has generated clashing opinions online as some netizens opine that a man can be married to a woman who gives him peace and still cheat on her.